In 2001, having just completed my doctorate I believed that the world was my oyster. I had been carrying out field research in Belize and South Africa and had just started my first post as a lecturer in environmental science. I spent Christmas on holiday with my boyfriend in New Zealand, hiking up glaciers and bombing around south island in our little Triumph 2000. Life was good! However, on the flight home I was taken seriously ill. I knew instantaneously from one moment to the next that something was really wrong. I pressed the call button on the American Airlines fight and I was taken to hospital in St Louis, USA. They couldn't find anything wrong, assumed it was anxiety, tranquillised me and sent me back to the UK with a pat on the head.
When I returned to the UK I just assumed it was just a "funny turn" and went straight back to work. However something wasn't right. I managed to complete my first lecture but on my way home I started to get intense chest pain and overbearing fatigue. It was like nothing I'd ever experienced before. I spent the next weeks travelling backwards and forwards to hospital, having a million tests only to be told that they couldn't find anything wrong and that it would pass.
Over the course of the following year my symptoms continued to worsen until quite suddenly in summer 2002 I deteriorated rapidly. From one day to the next my symptoms worsened and I started experiencing seizures, rapid weight loss and nerve pain. I had no strength to climb the stairs and became completely bed-bound. I couldn't read, write, listen to music or even open my eyes for more than a few minutes at a time. I simply lay in the same bed in the same room day after day, waiting, hoping for a miracle. Doctors came and went, but nothing seemed to help. I remained in this state, cared for by my parents, for 5 years.
Those 5 years were the greatest challenge of my life. I was still able to think but I couldn't do anything. Lying there, left with my thoughts, life seemed very bleak. Seasons, birthdays came and went. I watched other peoples' lives continue, friends marry, have children but all this time my own life was suspended. All I could do was watch. I felt that the likelihood was that I would spend my future in care. As a proud independent spirited woman I felt that my life was essentially over.
It was as this stage that my parents asked Chris Altree, a skilled mindfulness coach and hypnotherapist to come and see me. I remember being really insulted by this suggestion at the time. I couldn't understand for one moment how someone like this could help me. My symptoms were so overwhelmingly physical. However, when I met Chris he started bit by bit to talk to me about Buddhist philosophy and mindfulness. I had been interested in Buddhism before and even practiced meditation but suddenly the penny dropped. He explained bit by bit in the limited time I could spend listening to him how the mind worked and how I could use it to help me. Chris came to visit me every week and he showed me that as I lay there, left with my mind that I could chose NOT to follow it. When my mind disappeared off to dark places I could just bring it back to the present. He taught me that I had a mind and that my mind did not have me. In short, bit by bit, I learnt to become the observer of my mind. There was nothing else to do so I had a somewhat unique opportunity to learn this skill well (!). I learnt to watch my thoughts and above all I learnt that I was not my mind.
"Open the window of your mind. Allow the fresh air, new lights and new truths to enter"
Amit Ray
Whilst I would love to say that this was the end of the story and that mindfulness then cured me, it did not. However what it did do was give me the most powerful resource imaginable to cope with my situation. I was able to become intensely present within my suffering. I went from feeling intense sadness at the bleakness of my situation to each day noticing the beauty in simple things. Birds feeding on the bird-feeder hanging from my window, the changing sky outside my window. The taste of home cooked food. The smell and texture of the scented hand cream on my bed-side table and the softness of the sheets against my skin. Mindfulness gave me a tool by which I no longer had to follow my mind into the past or into the future. I could stop it in its tracks. It was a way that I could live moment by moment in the present. A way I could cope. Whilst the present was a long way from being "happy" I found a peacefulness within my situation. Nether the past or the future were of any help me at that time. The past was full of sadness (if only things hadn't happened the way they did) and the future was full of fear (what if I stay like this, get worse, die..). I realised that life only existed in the present moment and that the present was all I had.
Finally in 2007 I was diagnosed with Lyme disease. Unable to fly, I was taken to Switzerland in a camper-van where I was treated by a world expert in Lyme Disease. I was so ill by this stage that all I remember from the journey was lying on the bed and getting fleeting glimpses of winter sky as we drove across France. I remember seeing bunches of mistletoe hanging from the bare branches of the trees. Within days of my diagnosis I began a complex regime of antibiotics and rehabilitation and bit by bit I started to improve. By 2008 I was able to walk again and by 2010 I was well enough to leave my parents and begin an independent life. By this time I knew I wanted to help others to use their minds to overcome adversity. I trained as a hypnotherapist and integrated mindfulness teaching into my practice from the beginning.
I am now very well! Beyond all expectation I made a full recovery from advanced neurological lyme disease. I am back to full health and enjoy a very active life. I'm mad about yoga and enjoy running, cycling and windsurfing. Whilst I can never forget those years in that room when all I was left with was my mind, it is something I rarely think about now. It was a bleak time, not just for me but for my parents, but life moves on. What it has left me with though is an intense belief in the power of the present moment. I am passionate about enabling others to become more present and through my work as a hypnotherapist I notice day after day how so many of us are lost in our minds. It does feel that things are changing though. Mindfulness now seems to be a buzz word! I now hope that in my work as a mindfulness teacher I can contribute in a small way to this mindful movement. As a society we desperately need to reconnect with what it means to be present. You only have to read the papers to see how much mindlessness there is in the world. Mindfulness to me is all about connecting with what it means to be a human being. What it feels like to be our true selves, beyond our minds. When we do that, we can experience intense freedom regardless of whatever is happening in our life right now.
"It's only when we truly know and understand that we have a limited time on earth – and that we have no way of knowing when our time is up – that we will begin to live each day to the fullest as if it was the only one we had."
Elisabeth Kübler-Ross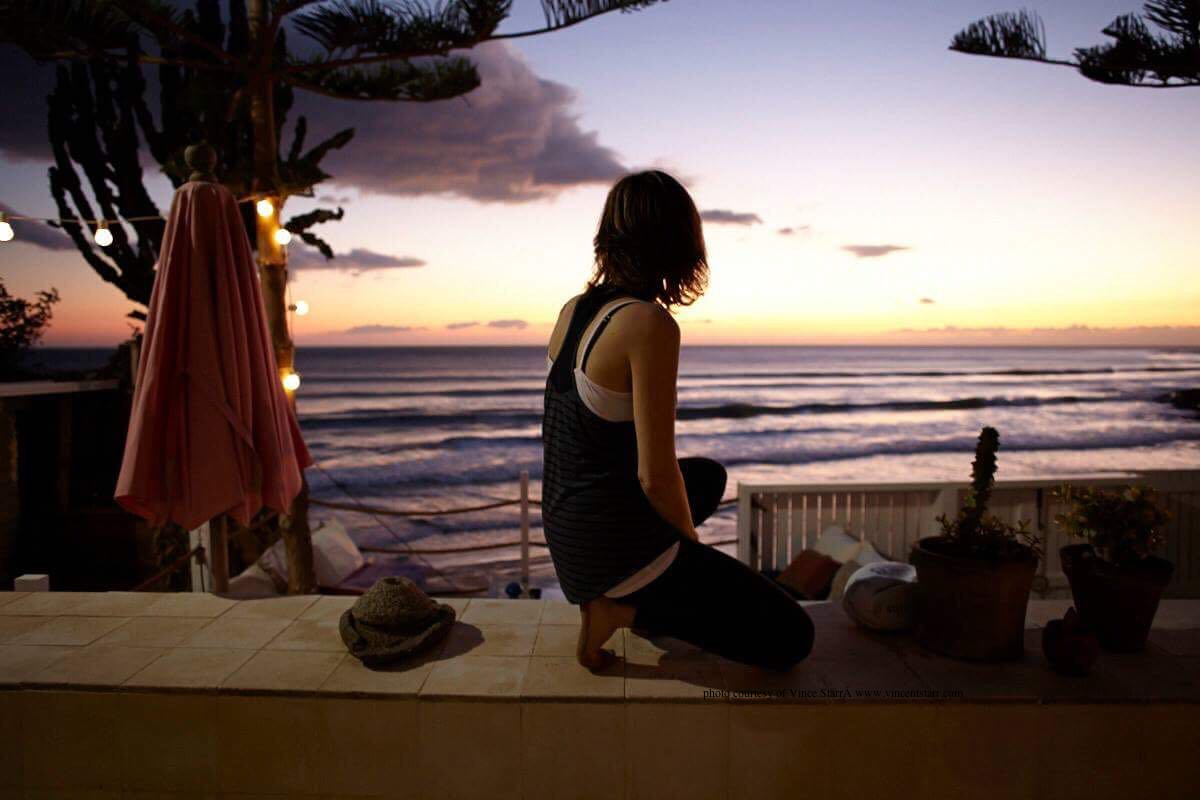 For further details about Kate's experience as a therapist, mindfulness teacher and coach please read on…